Imagine a Solar System Studies and Governance PhD Program at the University of California at Berkeley in conjuction with a United States of the Solar System based at the deconsecrated St. Mary's Cathedral in San Francisco! This might be an interdisciplinary study based upon select classes from most of the 350 available major programs.
http://berkeley.edu/academics/dept/a.shtml
It might even include the Lawrence Livermore National Laboratory, complete with maglev-train fieldtrips to Area 51!!! This might be sort of a kinder and gentler Rand Corporation, with Soldiers of Common-Sense! Think long and hard about these three clips by Dr. Francis Schaeffer: 1.
http://www.youtube.com/watch?v=k6-z0GJiDB8&feature=related
2.
http://www.youtube.com/watch?v=kqTqEX1e8pU&NR=1
3.
http://www.youtube.com/watch?v=Z7Hl-28mFW4&feature=related
Just remember that the 'best and the brightest' can be incredibly stupid and shortsighted, especially regarding simple common-sense! You guys and gals really don't like me much, do you?? Don't forget that the road to hell is paved with good intentions, compartmentalization, treaties, concordats, executive orders, and national security. Your weekend homework is to watch all of the linked classes on the U.C. Berkeley You Tube Channel!
http://www.youtube.com/user/UCBerkeley
Test on Monday! I would love to spend a couple of months on the moon, listening to 100 leading authorities (human and non-human, corrupt and non-corrupt) discussing Solar System Studies and Governance, with no notes, recordings, or minutes kept. Can you imagine what one might learn?! I think we should keep trying to figure things out, but such a gathering would probably be very different than anything we have been exposed to, or even imagined. Consider this thread as being a prerequisite to a University Solar System Studies and Governance Program, which might eventually lead to a post-graduate program which might involve being exposed to the aforementioned group. Just think about this for a while. We are merely scratching the surface. But try going through this thread, at least a couple of times. It is designed to make you think, and to arrive at your own answers. This is just the beginning of the Dawning of a New Day of a New Solar System! What would Jordan Maxwell say? What would Amen Ra say?
Aerospace Studies (ROTC)
African American Studies
Agricultural and Resource Economics
Air Force (ROTC)
American Cultures
American Studies
Ancient History and Mediterranean Archaeology
Anthropology
Applied Science and Technology Graduate Group
Architecture
Army (ROTC)
Art History
Art Practice
Arts & Humanities, College of Letters & Science Division
Asian American Studies
Asian Studies
Astronomy
Biochemistry, Comparative
Bioengineering
Biological Sciences, College of Letters and Science Division of
Biology, Integrative
Biology, Molecular and Cell
Biology, Plant and Microbial
Biophysics
Biostatistics
Buddhist Studies
Business
Celtic Studies
Department of Chemical and Biomolecular Engineering
Chemistry, College of
Chemistry, Department of
Chemistry, Agricultural and Environmental
Chicano Studies
City and Regional Planning
Civil and Environmental Engineering
Classics
Cognitive Science
College Writing Programs
Communications, Mass
Comparative Biochemistry
Comparative Literature
Computer Science
Computational and Genomic Biology Graduate Program
Conservation Resource Studies
Continuing Education (UC Berkeley Extension)
Creative Writing
Dance
Demography
Development Studies
Disability Studies
Dramatic Art
Dutch Studies
Earth and Planetary Science
East Asian Languages & Cultures
East Asian Studies
Economics
Economics, Agricultural and Resource
Economics, Law &
Education, Graduate School of
Endocrinology
Energy and Resources Group
Engineering, College of
Includes the following engineering departments & programs: bioengineering; civil & environmental engineering; electrical engineering and computer science; industrial engineering & operations research; materials science & engineering; mechanical engineering; nuclear engineering; and ocean engineering.
Engineering, Chemical
Engineering Science
English
Environmental Design, College of
Environmental Economics and Policy
Environmental Health Sciences
Environmental Planning, Landscape Architecture and
Environmental Science, Policy, and Management
Environmental Sciences
Environmental Sciences, College of Natural Resources
Epidemiology
Ethnic Studies
Extension, UC Berkeley
Film Studies
Folklore
Forestry and Natural Resources
Forestry, Center for
French
Gender and Women's Studies
Genetics and Plant Biology
Geography
Geology & Geophysics
German
Haas School of Business
Health and Medical Sciences
Health Sciences, Environmental
Health Services and Policy Analysis
History
History of Art
Humanities, College of Letters & Sciences Division
Industrial Engineering and Operations Research
Infectious Diseases and Immunity
Information, School of (iSchool)
Integrative Biology
Interdisciplinary Studies
International and Area Studies
Italian Studies
Jewish Studies Program
Journalism, Graduate School of
Jurisprudence and Social Policy Program
Landscape Architecture and Environmental Planning
Latin American Studies
Law
Law & Economics Program
Legal Studies
Lesbian, Gay, Bisexual, and Transgender Studies
Letters & Science
Liberal Arts
Linguistics
Logic and the Methodology of Science
Materials Science and Engineering
Mathematical and Physical Sciences, College of Letters & Science Division
Mathematics
Mechanical Engineering
Media Studies
Medical Program (Joint UCB-UCSF)
Mediterranean Archaeology, Ancient History and
Medieval Studies
Microbiology, Graduate Group in
Microbial Biology, Plant and
Middle Eastern Studies
Military Affairs Program
Military Science (ROTC)
Molecular & Biochemical Nutrition
Molecular and Cell Biology
Molecular Environmental Biology
Molecular Toxicology (Graduate)
Molecular Toxicology (Undergraduate)
Music, Department of
Native American Studies
Natural Resources, College of
Naval Science (Navy ROTC)
Near Eastern Studies
New Media, Berkeley Center for
Neurobiology
Neuroscience
Nuclear Engineering
Nutrition/Nutritional Sciences
Ocean Engineering
Operations Research, Industrial Engineering and
Optometry, School of
Peace and Conflict Studies
Philosophy
Physical Education
Physics
Plant and Microbial Biology
Policy Analysis, Health Services and
Political Economy
Political Science
Portuguese, Spanish and
Psychology
Public Health
Public Policy, The Richard & Rhoda Goldman School of
Range Management
Religious Studies
Rhetoric
ROTC (Air Force)
ROTC (Army)
ROTC (Navy)
Scandinavian
School of Information
Science and Technology, Applied
Science and Mathematics Education, Graduate Group (SESAME)
Slavic, East European, and Eurasian Studies, Institute of
Slavic Languages and Literatures
Social Sciences, College of Letters & Science Division
Social Welfare, School of
Society and Environment
Sociology
Sociology and Demography, Graduate Group in
South and Southeast Asian Studies
Soviet and Post-Soviet Studies
Spanish and Portuguese
Statistics
Theater, Dance & Performance Studies
Toxicology, Nutritional Science and
Undergraduate and Interdisciplinary Studies
Undergraduate Division, College of Letters & Science
Urban Design
Vision Science
Women's Studies, Gender and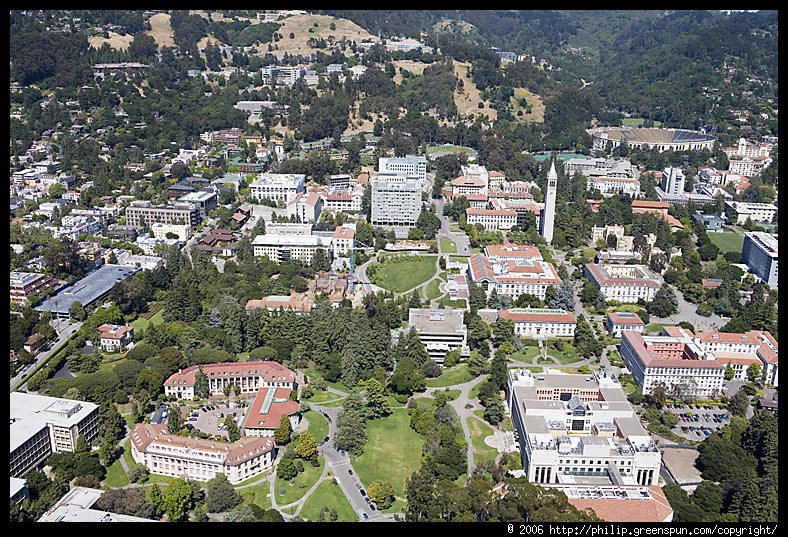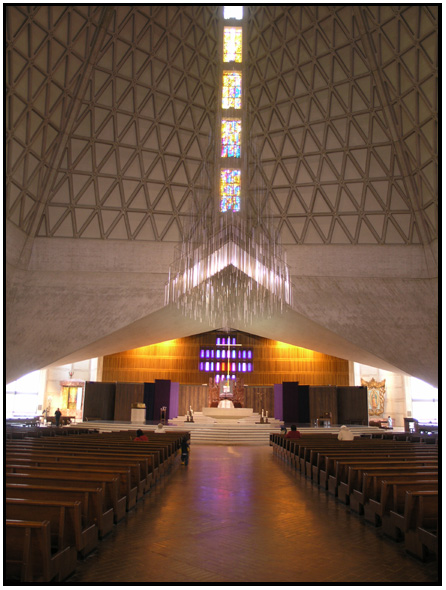 Here are some cool space videos to enlighten Solar System Studies and Governance.
http://www.youtube.com/user/SpaceRip
I'm going to pretend that I'm the last person alive in the solar system - and that I'm making this thread just in case intelligent life from another solar system happens across this cyber-record of madness. The next step in my evolution is to learn to not give a $hi+ if no one gives a $hi+! I don't mean to be shrill. Wait a minute. Yes I do! Boy! Will the space-travellers be in for a disappointment when they see this! "Mork!!! Damn!!! All that way through space for this bs??? FOR THIS???!!! NOOOOOOOOoooooooooooo!!!!!! And those poor bastards thought they were going to be free..." I can do uber-refined extremely well, but remember, this is a test. This is only a test. A word to the wise, and to everyone else...
1. The Asteroid That Flattened Mars
http://www.youtube.com/watch?v=FlXuUxFTcLs&feature=fvsr
2. Attack of the Sun
http://www.youtube.com/watch?v=NrIx6BKO6IE&feature=relmfu
(This one has been removed. Is this significant, in light of recent reported developments associated with the Sun?)
3. When Will Time End?
http://www.youtube.com/watch?v=5OFThORmR-s&feature=relmfu
4. The Incredible Journey of Apollo 12
http://www.youtube.com/watch?v=SlijkP0ogUU&feature=related
5. Super Massive Black Hole in the Milky Way Galaxy
http://www.youtube.com/watch?v=KCADH3x56eE&feature=related
6. The Search for Earth-Like Planets
http://www.youtube.com/watch?v=v3Kcw0UrIFI&feature=relmfu
7. Voyage to Pandora: The First Intersteller Space Flight
http://www.youtube.com/watch?v=YPjXxKpM4DM&feature=related
8. Venus: Death of a Planet
http://www.youtube.com/watch?v=Ehgs3qazcvw&feature=relmfu
9. Crashing into the Moon
http://www.youtube.com/watch?v=i8OLcbxZ0cA&feature=relmfu
10. The Pulse of Alien Life
http://www.youtube.com/watch?v=ieKdvNJ20HE&feature=relmfu
11. Exploding Stars
http://www.youtube.com/watch?v=qfRiqwQBegQ&feature=relmfu
12. To the Edge of Time
http://www.youtube.com/watch?v=h_IiiEF4rGw&feature=relmfu
13. UC Berkley Lecture in Astronomy: Dr. Steven Beckwith
http://www.youtube.com/watch?v=x22o8TUdOuw&feature=related
14. UC Berkley Lecture in Astronomy: Angels and Demons
http://www.youtube.com/watch?v=_sqYh8puZ-I&feature=relmfu
15. UC Berkley Lecture in Astronomy: How Did the Universe Begin?
http://www.youtube.com/watch?v=e_4bMIqmV9U&feature=relmfu
16. Disclosure: The Truth About 2012 and Extraterrestrials
http://www.youtube.com/watch?v=3u810PTA5Tc&feature=relmfu
17. Is the Universe Infinite?
http://www.youtube.com/watch?v=dG1JpC5jels&feature=related
18. Black Holes: The Other Side of the Universe
http://www.youtube.com/watch?v=D3AfNXdg2Tk&feature=relmfu
19. Cold Sparks and Black Holes
http://www.youtube.com/watch?v=0lTbQ4nPFjg&feature=related
20. Hubble Space-Shattering Discoveries
http://www.youtube.com/watch?v=--X9zfgZtS0&feature=related
21. Carl Sagan: The Universe Was Not Made for Us
http://www.youtube.com/watch?v=pxlPVSAnWOo&feature=related
22. Carl Sagan: Consider Again That Pale Blue Dot
http://www.youtube.com/watch?v=p_naQhynOg0
23. Carl Sagan: Wanderers
http://www.youtube.com/watch?v=lPM-vKpiKR0&feature=related
24. Carl Sagan: The Gift of Apollo
http://www.youtube.com/watch?v=0xUAR6vbxxU&feature=related
25. Carl Sagan: The Backbone of the Night
http://www.youtube.com/watch?v=3zb6gAPG3yM&feature=related
26. Carl Sagan: Pale Blue Dot - Extended Version (MUST SEE)
http://www.youtube.com/watch?v=7C8lG9L4XDk&feature=related
Should the Academics Inherit the Earth? What if the PhD's ruled the solar system? Should most of the big libraries, state-houses, churches and cathedrals be turned into universities? Should there be a vast Solar System University System at the Center of Solar System Studies and Governance? Should spirituality and ethics be infused into every subject and activity imaginable? Should everyone in the solar system get paid the same, and have the same net-worth? Is money-making inherently corrupt? Should there be an income and net-worth ceiling? How much is too much? Is the love of money really the root of all evil? Is evil a prerequisite for success? Is there anyone who is truly good? How good is too good? Are any righteous? Even one? What is truth? What color is your parachute? Who's your daddy?

http://www.youtube.com/watch?v=qSxVO3EoCRM&feature=related Conservative and Progressive Modernity are Knocking on the Doors of Church and State! http://www.youtube.com/watch?v=jfbA7_vjWLg&feature=related What if church services were like mini congressional or senatorial sessions - complete with elected officials and unelected observers? What if the elected officials wore robes (along with the choir) - and processed and recessed with sacred classical music? http://www.youtube.com/watch?v=hZ-pZp1FQPE&feature=related Political and Theological Issues would be discussed and voted upon. The choir/organist/orchestra would perform before and after the sessions. The utmost dignity and courtesy would be expected. Each comment or question would be a short and polished oration, which would be both informative and inspirational. These services would mirror the daily sessions of the United States of the Solar System - and would inform and assist the 10,000 representatives in arriving at their important and binding decisions. Might this be a safe and proper union of church and state? Imagine this sort of thing occurring at Notre Dame de Paris! http://www.youtube.com/watch?v=FhBrYCq-cFU&feature=related Might this be a Latin Mass - Without the Mass? Do you see my point? Holy Deliberation Instead of Holy Sacrifice? Heresy? I think not! The Secular Must Become Sacred - and the Sacred Must Become Secular! BTW - how are things going in San Francisco??? Let Freedom Ring!!! 1. http://www.youtube.com/watch?v=Xkx4inkewhM&feature=related 2. http://www.youtube.com/watch?v=Gq8i69-L-Fs&feature=related 3. http://www.youtube.com/watch?v=5qhEgE7-K34&NR=1 4. http://www.youtube.com/watch?v=MCsnSXRpXug&feature=related 5. http://www.youtube.com/watch?v=pxBjqrPAUg8 6. http://www.youtube.com/watch?v=f8tHPzmarvY&feature=related
I'm liking the idea of a PhD program in Solar System Studies and Governance at Ivy League Universities throughout the solar system. A PhD in Solar System Studies and Governance might be a prerequisite to becoming a United States of the Solar System Representative. Then, perhaps one would serve a five-year 'apprenticeship' in connection with the United States of the Solar System, followed by five years of teaching and research, at one of the Ivy League Universities, in the area of Solar System Studies and Governance. Then one might seek to become a United States of the Solar System Representative. This is just something to think about. This would be a pretty select group, but it would be based upon merit, rather than fame, fortune, power, and bloodlines. Upon retirement from the United States of the Solar System, one might reenter academia. Who knows?
I'm feeling incredibly drained, regarding what I have been dealing with over the past 18 months, or so. I feel as though I have failed in connection with all of this. Believe it or not, I feel as though I might've been able to prevent Fukushima, if I had done more, or if I had handled things differently. I continue to think that Fukushima was deliberately inflicted, and that this might've been the beginning of the end of the world. I have tried to be somewhat neutral regarding the Powers That Be - Terrestrial and Extraterrestrial - Human and Otherwise. But I still wished to press forward in a somewhat irreverent manner, regarding getting to the bottom of what was really going on in this solar system. Perhaps that was a mistake. I have chosen to seek the truth in a very passive and non-scholarly manner on this very small forum, and I have promised not to make a great big deal out of this. I have promised to not yell 'FIRE!!' in a crowded website or bookstore. This is a test. This is only a test. I really do think that the Old World Order and the New World Order should be replaced by a New Solar System, based upon a Namaste Constitutional Responsible Freedom United States of the Solar System. I really do wish for things to work out well for all concerned, but I obviously don't know what has really been going on for thousands, or even millions, of years. I truly see through a glass darkly. I hope to meet some of the Galactic Powers That Be face to face, and know even as also I am known. But for now, I know in part, and I prophecy in part. Namaste to the Beings of the Universe.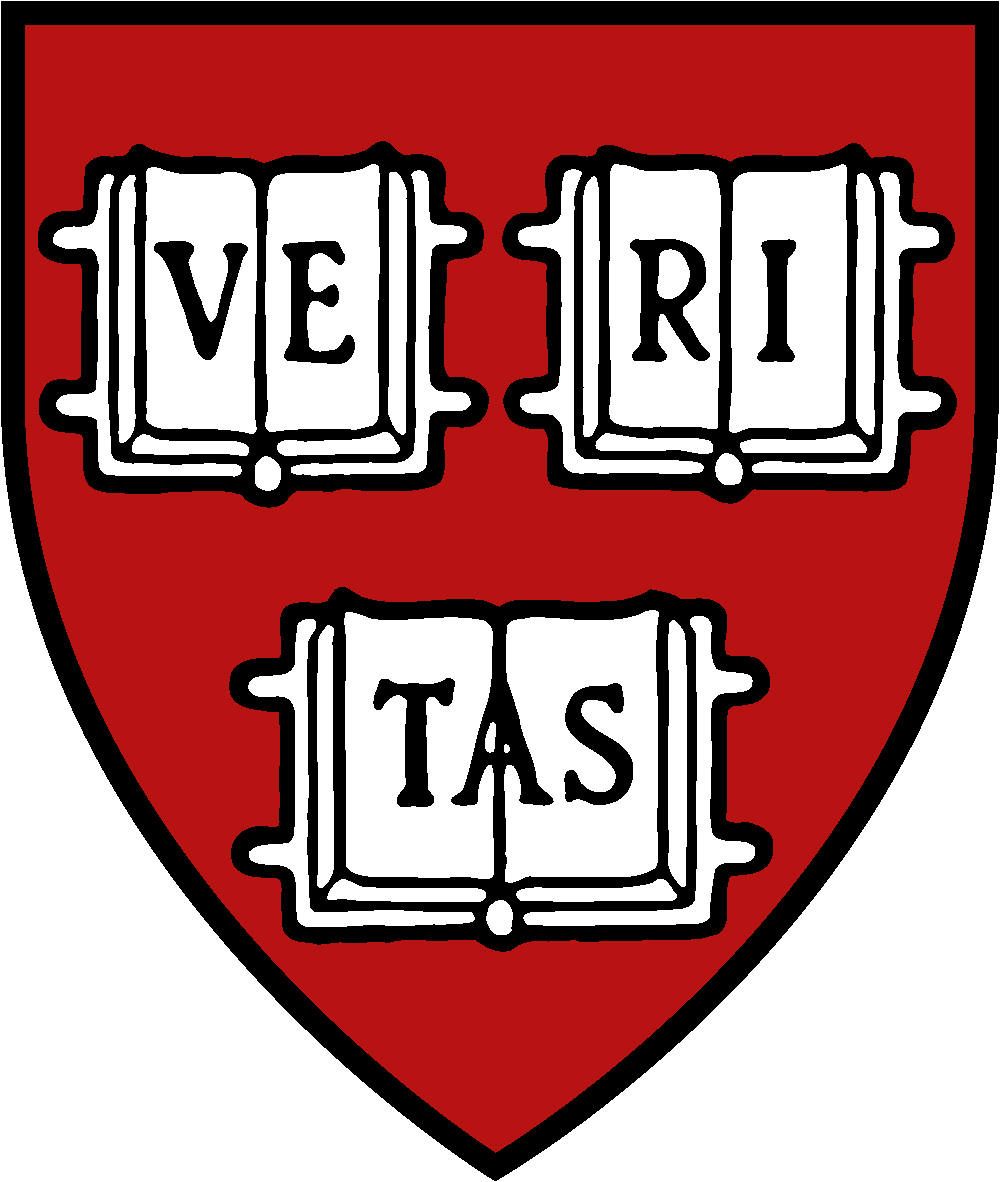 Last edited by orthodoxymoron on Tue Jun 28, 2011 8:51 pm; edited 1 time in total