ION WAVES IN EARTH'S ATMOSPHERE:
Today, a volley of C-class solar flares sent waves of ionization rippling through the atmosphere high over Europe. Dave Gradwell of Birr, Ireland, detected the disturbances using a VLF radio monitoring system: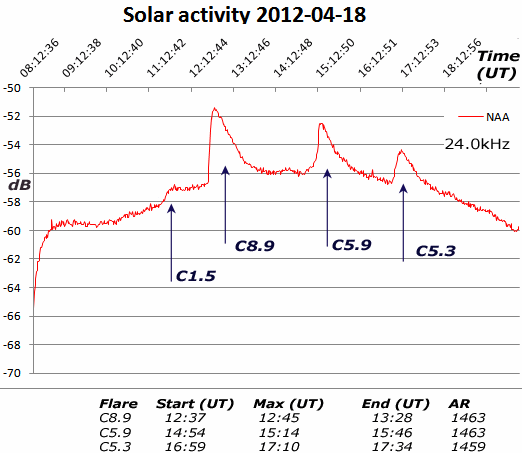 The source of the flares is a sunspot in the sun's southern hemisphere (tentatively numbered AR1463)--one of several active regions popping up around the solar disk. With sunspot numbers on the rise, more flares and ion waves are likely in the days ahead.