This thread is yet another fishing expedition. I don't have a link or a copy and pasted text. Not yet anyway. This is simply an attempt to see things through the eyes of a hypothetical Osiris, Isis, Horus, and Set -- in the context of a hypothetical Sirian-Egyptian-Roman Empire. This could be the ultimate can of worms, so be very careful with the subject of this thread. Starting this is a surprise, even for me. I keep trying to stop playing with fire, and I keep getting my fingers burnt, yet I keep my hands on a very hot stove. This is the epitome of stupidity. They don't call me a completely ignorant fool for no reason. I was really nervous when I started the 'Amen Ra' thread on the old 'Project Avalon' site. My apprehension turned out to be justified. I feel even more nervous about this thread. My 'United States of the Solar System' thread may have run it's course. It might be time to just study that thread, rather than keep adding to it. The success or failure of that concept might have everything to do with the realities (if any) of this thread. I have previously stated that a Responsibility-Based United States of the Solar System might have to incorporate the best aspects of Osiris-Isis-Horus-Set and the Sirian-Egyptian-Roman Empire -- rather than being a clean sheet of paper invention. Is the so called 'Empire of the City' really the backbone of the Sirian-Egyptian-Roman Empire in this Solar System? Is this The Orion Group, LLC? I really want there to be a Perfect God and a Perfect Heaven. I really do. But what if this just isn't reality? What if we are dealing with small 'd' deities who are a mixture of good and evil -- competence and incompetence? I mean absolutely no disrespect, but we need to be real and honest, don't we??? We the People certainly are not perfect -- so why do we expect our God(s) to be perfect? In a Bible Class, I once suggested that Jesus wasn't perfect. You should've heard the silence and seen the stares! Here are some of the closest stars to 'our' solar system.
http://www.closeststars.com/
Enlarge the images to view them properly.
Should I strive to be a Theological Astronomer instead of a Godless Cosmologist?? I once told a theologian that I didn't think Jesus was God. Did Jesus say that he was God? Is 'God' a relative term? What about bloodlines? Did Jesus really go to France and England? Is that how they got the cool cathedrals and majestic music? If a hypothetical Sirian-Egyptian-Roman Empire really exists, and if it is presided over by the modern equivalents of the ancient Egyptian Royal Family, how should we proceed? How can we proceed? What are our options? Do we even have any options? It might be wise to think long and hard about the title and description of this thread. Then it might be wise to exercise positive-reinforcement, accentuating the best aspects of the hypothetical empire and family. My intial attempt at doing this is to be found in the 'United States of the Solar System' thread. Notice especially the last dozen posts on that thread. I'm really seeking to transcend and refine that which already exists, rather than starting from scratch. Unfortunately, this might involve retaining some undesirable baggage. But really, historical continuity combined with contemporary innovation might facilitate a desirable end-result via evolutionary, rather than revolutionary, change. Something tells me that there is no really good and proper way to deal with all of this, and that our transition into a Brave New Solar System is going to be messy and unpleasant. There are huge problems with all approaches. We will undoubtedly fight with each other, no matter what is attempted. Some of this will probably involve that which is arbitrary, and which seems to please no one. That's not my preference. I prefer to make everyone happy. But this isn't reality, is it? I have no political ambitions, other than to help establish a United States of the Solar System, and then serve as an observer and consultant. I generally hate politics and religion, but I like political and religious theory. I'd like things reformed and cleaned-up, but go easy on the underground bases and exotic spacecraft guys! Do you have any idea how much tax-money, drug-money, and blood-money it took to create them??!! We can use all of them! Besides, I really don't want anyone to die, unless it is absolutely necessary. Unfortunately, I fear sour-grapes, poison-pills, and a scorched-earth policy connected with any regime-change. I once heard the words "If I can't have them, nobody can!"
Distance (LY)
Star System
Alternate Names
0.00
Sun
Sol
4.24
Proxima Centauri
Alpha Centauri C, GJ 551
4.36
Alpha Centauri (A&B)
Rigil Kentaurus, Toliman
5.96
Barnard's Star
Proxima Ophiuchi, GJ 699
7.78
Proxima Leonis
Wolf 359, CN Leonis, GJ 406
8.29
Proxima Ursae Majoris
Lalande 21185, GJ 411
8.58
Sirius (A,B)
Alpha/Proxima Canis Majoris
8.73
Proxima Ceti (A,B)
Luyten 726-8, UV & BL Ceti, GJ 65
9.68
Proxima Sagittarii
Ross 154, V1216 Sagittarii, GJ 729
10.32
Proxima Andromedae
Ross 248 , HH Andromedae, GJ905
10.52
Epsilon Eridani
Proxima Eridani, GJ 144
10.74
Proxima Piscis Austrini
Lacaille 9352, GJ 887
10.92
Proxima Virginis
Ross 128, FI Virginis, GJ 447
11.27
Proxima Aquarii (A,B,C)
EZ Aquarii, GJ 866
11.37
Proxima Cygni (A,B)
61 Cygni, GJ 820
11.40
Procyon (A,B)
Alpha/Proxima Canis Minoris
11.52
Proxima Draconis (A,B)
Struve 2398, GJ 725
11.62
Groombridge 34 (A,B)
GX/GQ Andromedae, GJ 15, 2nd in Andromeda
11.82
Epsilon Indi (A,Ba,Bb)
Proxima Indi, GJ 845
11.83
Proxima Cancri
DX Cancri, GJ 1111
11.89
Tau Ceti
GJ 71, 2nd in Cetus
11.99
Proxima Horologii
GJ 1061, LHS 1565
12.10
YZ Ceti
LHS 138, GJ 54.1, 3rd in Cetus
12.37
Luyten's Star
GJ 273, 2nd in Canis Minor
12.51
Proxima Arietis
Teegarden's star
12.57
Proxima Pavonis
SCR 1845-6357
12.78
Proxima Pictoris
Kapteyn's Star, VZ Pictoris
12.87
Proxima Microscopii
Lacaille 8760, AX Microscopii
13.15
Proxima Cephei (A,B)
Kruger 60, DO Cephei
13.17
Proxima Antliae
DEN 1048-3956
13.35
Proxima Monocerotis (A,B)
Ross 614, V577 Monocerotis
13.82
Wolf 1061
GJ 628, 2nd in Ophiuchus
14.07
Proxima Piscium
Van Maanen's Star, GJ 35, LHS 7
14.23
Proxima Sculptoris
GJ 1, LHS 1
14.31
Wolf 424 (A,B)
GJ 473, FL Virginis, 2nd in Virgo
14.51
TZ Arietis
GJ 83.1, LHS 11, 2nd in Aries
14.79
GJ 687
LHS 450, 2nd in Draco
14.80
Proxima Sextantis
LHS 292
14.81
Proxima Arae
GJ 674, LHS 449
14.81
GJ 1245 (A,B,C)
V1581 Cygni, 2nd in Cygnus
15.05
Proxima Muscae
GJ 440, LHS 43
15.83
Proxima Carinae
LHS 288
16.33
Proxima Scorpii
GJ 682
16.46
Proxima Lacertae
EV Lacertae, GJ 873
16.72
Altair
Alpha Aquilae, Proxima Aquilae
17.22
Proxima Orionis
G099-049
17.54
Proxima Camelopardalis
GJ 445
17.70
Proxima Bootis
GJ 526
17.90
Proxima Capricorni
LP 816-060
18.15
Proxima Geminorum
GJ 251
18.47
Proxima Lyrae
2MASS 1835+3259
18.83
Proxima Leporis (A,B)
GJ 229
19.19
Proxima Librae (A,B,C,D)
GJ 570 , HR 5568
19.36
Eta Cassiopeiae
Proxima Cassiopeiae, GJ 34
19.36
Proxima Lupi
GJ 588
19.42
Proxima Telescopii
GJ 574
20.02
Proxima Aurigae (A,B)
QY Aurigae, GJ 268
20.67
Proxima Pegasi (A,B)
EQ Pegasi, GJ 896
20.85
Proxima Herculis (A,B)
GJ 661
20.86
Proxima Hydrae
LHS 3003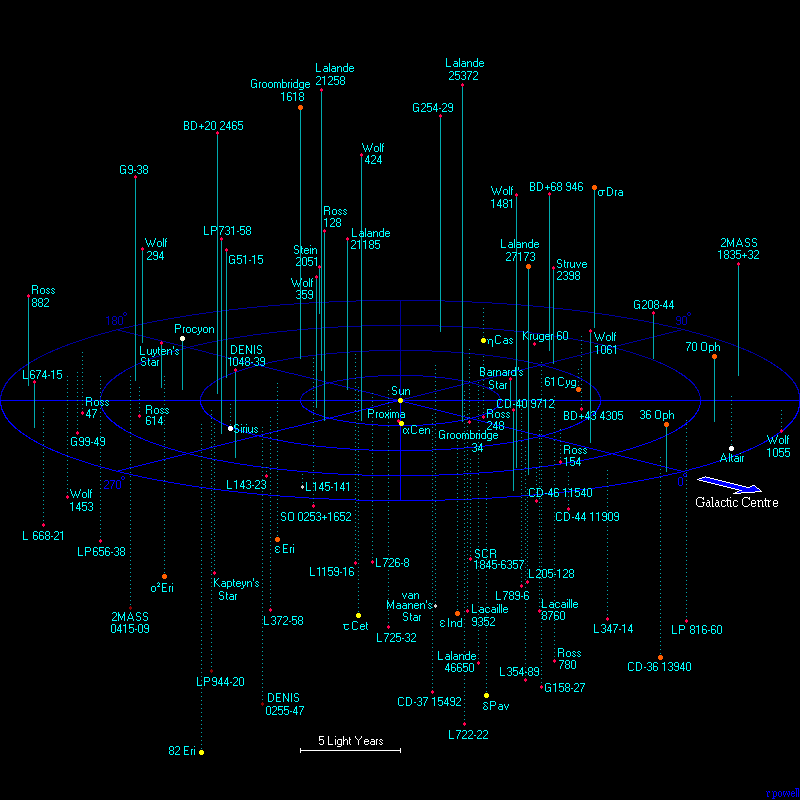 EAST OF GIZA? THE QUEST FOR THE HISTORICAL HORUS?
Possible Pecking Order:
Ancient Egyptian/Atlantian Old World Order? Osiris (Adam?) and Isis (Kate?) ruling behind the scenes, with Ra (Cal?) and Horus (Aaron?) serving as Pharaohs (or equivalent)?
1. Osiris?
2. Isis?
3. Horus? (favored by Osiris?)
4. Ra? (favored by Isis?)
Osiris Forceably Removed from the Solar System? Horus taken hostage? Original Hostage Horus? Sorry KRLLL. Ancient Babylonian/Egyptian/Grecian/Roman New World Order? Isis ruling behind the scenes, with Ra and Horus serving as Pharaohs (or equivalent)?
1. Isis?
2. Ra?
3. Horus?
Osiris Removed?
Horus rebels against Isis, and becomes a deposed and crucified personna non grata? Isis continues to rule behind the scenes, with Ra serving as emperors (or equivalent)?
1. Isis?
2. Ra?
Horus deposed and crucified?
Ra and Horus join forces to overthrow Isis around 700-900 A.D.? Isis continues to rule behind the scenes, with Kings, Queens, and Popes serving in place of Christ, or Antichrist? Ra and Horus work behind the scenes against Isis? Both are now deposed and personnas non grata?
1. Isis?
2. Kings, Queens, and Popes?
Horus works as an architect, artist, musician, and writer for the Vatican?
Ra overthrows Isis during the Second World War, but Horus is deeply traumatized by the horrors of the World Wars, and the Weapons of Mass Destruction? Ra rules supremely? Horus is completely out of power, broken and despondant? Ra initiates the modern version of the New World Order, complete with the United Nations, Roswell, the Alphabet Agencies, Project Paperclip, the Secret Space Program, the Secret Government, the Nazification of the United States, Vatican II, Senseless Undeclared Wars, the UN Charter superseding the US Constitution, False-Flag Terrorism, Deep Underground Military Bases, Secret Genetic Hybridization Experiments, Introduction of Invented Diseases such as AIDS, etc., etc. - as a prelude to a Harsh and Open New World Order Dictatorship/Theocracy/Technocracy following deliberately inflicted Earth-Changes, Various Extermination Modalities, Alien-Invasions, and a Staged Second-Coming of Christ?
1. Ra?
2. Kings, Queens, Popes, and Presidents?
Isis is now mostly out of power, but continues to work behind the scenes?
Horus has no reincarnational remembrance, and lives an ordinary life?
Osiris returns, intent on executing divine justice upon a Planet in Rebellion?
Horus starts to remember, and intercedes for Humanity, despite mankind's reprehensible original and continuing sin?
Ra threatens to exterminate the human race if he is removed from power?
The various hidden factions fight for power?
What will happen in the next exciting episode of EAST OF GIZA?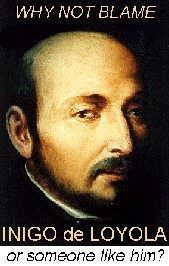 So, where do I go from here? Where would I end up if I overdosed on the following?
1. Nature.
2. The Four Gospels.
3. Sacred Classical Music.
4. The Federalist Papers.
5. The Anti-Federalist Papers.
6. The U.S. Constitution and Bill of Rights.
I feel as though I need some resolution to all of my delving into this, and delving into that. Or perhaps I should delve into Zoroastrianism, and meditate upon the Zoroastrian Jesus, flying high above the altar of the Cathedral of St. John, the Divine. Seriously, I think I'm going to give the Aliens and the Egyptians a rest. One more thing. After practicing the organ at the local church, a very long time ago, I thought I heard a still, small voice saying 'I'm going to get as much mileage out of the old theology as I can, but I'm working on a new theology.' I'm probably paraphrasing this a bit, but that was the gist. One evening, while practicing the organ at this same church, the organist entered the church, and in a very strange voice asked 'Who's here, and why?' I had been practicing the Toccata and Fugue in D-minor by J.S. Bach - so it was sort of creepy! When they were constructing this huge pipe-organ, people were talking about the errection of the organist's organ -- in church!!! I even watched!!! What would Guy Bovet say??? (Gee Bow-vey)
What were the conditions in the Old World Order which gave rise to the New World Order? What are the conditions in the New World Order which will give rise to the New Solar System? What will the conditions be in the New Solar System which will give rise to whatever newfangled idea some crack-pot like me dreams up? Seriously, has anything worked for any significant length of time, anywhere in the universe? We get bored. We get cranky. We get agitated. We get rebellious. We are a restless and fickle race, but what about the other races? This is why I am a combination of incurable optimism and unyielding despair. No matter how carefully and expertly things are planned and implemented, something will always go wrong. Maybe even seriously and devastatingly wrong. I will continue to conceptualize that which is idealistic, yet I will prepare for every conceivable disaster. Is my marital-spat and sibling-rivalry model of solar system governance somewhat close to the mark? I have no idea, but it might get some of you thinking in ways which will result in a definitive answer. I need to get serious about all of this, and I need to be much less of a smart-alec or a dumass. My posts should probably read like George Will or Hugh Sidey editorials on the Presidency. How is the general public holding up out there? Are more people becoming mentally-ill, due to all of the complex and confusing information in books, lectures, and on the internet? Will the people who care the most, get hurt the worst? I tend to think so. It shouldn't be that way, but I suspect that it is...
The Outer Doctrine Trinity = Father - Son - Holy Spirit.
The Inner Doctrine Trinity = Father - Mother - Only Begotten Son and Daughter.
The Unholy Trinity = Lucifer - Jahbulon - Mehabone...
The Father seems to be absent - and this really bothers me. I keep seeing Hollywood representations of a Queen killing a King. Or even the story of Oedipus. I fear that somehow God the Father (Osiris?) has been removed or murdered. I'm sensing a Vengeful Mother (Gabriel?) Assisted by a Sinister Son or Daughter (Lucifer?) - and a Despised Out of Power Son or Daughter (Michael?). I have speculated that the Obelisk and the Crucifix are symbols of the Vengeful Mother and Sinister Child's victory over Osiris and Horus. But this is just more speculation. I'm suspecting a Family Feud / Civil War - spanning tens or hundreds of thousands of years - throughout our solar system and Sirius. But I could be completely wrong. A galactic tug of war could REALLY get out of hand in a hurry. When I speculate about all of this - I mean no harm or disrespect to any and all involved parties. I'm just trying to figure out what the hell is going on - and how to defuse whatever madness exists in this neck of the woods. The official history is horrible - and I think the real truth will prove to be unimaginably horrible. I am VERY concerned regarding what part I might've played in the madness. I have no peace - even on a good day. Take a long, hard look at 'East of Eden' and 'Rebel Without a Cause'. Guess who Osiris, Isis, Ra, and Horus might be. God the Father, Mary/Isis/Queen of Heaven, God of This World/Amen Ra/Lucifer, and Michael/Horus/Jesus? Righteous Parent and Child vs Rebellious Parent and Child? Local Annunaki vs Incoming Annunaki? Was Michael/Horus/Jesus a Rebellious Annunaki who became a completely Human Being - and became Persona Non Grata and Galactic Enemy Number One - of both the Local and Incoming Annunaki? Are we facing a Three-Way Showdown? Is there any way to properly unite the three hypothetical parties - and to avert Armageddon?
1.
http://www.youtube.com/watch?v=tdMjKq8xk-E
2.
http://www.youtube.com/watch?v=nyKy8_sF4xY
3.
http://www.youtube.com/watch?v=b365_qJEpDg
4.
http://www.youtube.com/watch?v=atWqEdyuy8U
5.
http://www.youtube.com/watch?v=Z7lAagZA-H4
6.
http://www.youtube.com/watch?v=k3A6_blpqpU
7.
http://www.youtube.com/watch?v=42rcr6fwH8E&feature=fvwrel
8.
http://www.youtube.com/watch?v=W3dTbTemgWE&feature=related
9.
http://www.youtube.com/watch?v=44kUtkY0Bfo&feature=related
10.
http://www.youtube.com/watch?v=zyo7dsEhYBM
I remain idealistic and hopeful - but there are so many problems facing humanity - that it may be impossible to move smoothly into the future - without huge disillusionment, catastrophy, and discouragement. No matter how we set things up, and no matter what we do, I think that life is going to continue to be hard for most of the people of the world. Things will probably get worse, before they get better. Things could get a lot worse. I continue to desire conversation regarding solar system governance. I continue to desire conversation regarding idealistic forms of government and religion - especially as they relate to solar system governance. Do we need government at all? Do we need religion at all? Should church and state always be kept completely separated - or should there be some sort of integration? Is democracy really mob-rule? Is theocracy really tyranny? Has Rome really ruled the world for thousands of years? Does Rome presently rule the world? Does Rome really rule the solar system? What do you get when you cross Washington D.C. with Vatican City? An oxymoron - or the wave of the future? How does the City of London, the United Nations, and the Secret Government fit into all of this? How do the Annunaki fit into all of this? How does Sirius fit into all of this? My level of fear, disillusionment, and disorientation are reaching critical levels. My unyielding despair seems to be winning out over my incurable optimism - and this is without being at the center of things. I'm just an armchair student of solar system governance, and it's almost too much for me to handle. Perhaps it would be impossible for a genuinely compassionate and idealistic individual to properly administer this solar system. At some point, one might have to become very, very hard and tough. But then we bi+ch about Megalomaniacs Annonymous - who don't seem to give a damn about the peasants. I can also see the sad phenomenon of idealistic reformers getting their butts kicked from one end of the solar system to the other. How does one become a truly responsible bad@ss big-shot - with all of the positives - and none of the negatives? The baggage of the past might be too heavy for us to properly deal with at this point. I will continue to request that at least some individuals - human and otherwise - really give this thread some serious time and attention. I don't feel confident and on top of the world at all. I feel like someone keeps kicking the shi+ out of me, each and every day. I'm trying to think things through, and be happy, but it just isn't happening. I will keep at it, but I often wonder why. This might be the Century of Facing Reality. It might take the entire century to properly face reality. If there is any merit to a Vatican-Based Namaste Constitutional Responsible Freedom United States of the Solar System - it might not become a reality until 2112 - and it might emerge in a completely different form than the one I am presently considering. The words of Raven keep ringing in my ears, regarding me being a 'completely ignorant fool'. I didn't disagree, and I don't disagree. The words of Anchor keep ringing in my ears, regarding 'self-governance' in the context of my ranting and raving about solar system governance. My level of self-governance seems to be at an all-time low. The more I contemplate solar system governance - the less self-governance I seem to exhibit. But is it possible for a highly organized, charming, and polished individual - with a high level of self-goverance - to lead this solar system straight to hell? Is it possible for someone who sits in front of a computer in their jammies all day, eating chocolates, to make proper determinations regarding the future of this solar system? A super-salesman does not always market the best products. Beware of the Primrose Path and the Road to Hell.
This has been a wild ride for me, and for anyone who has cared to travel with me. In the coming days, months, and years I will let all of this settle, and I will try to breathe life into the concept of a Responsibility-Based United States of the Solar System aka a Namaste-Constitutional, Responsible-Freedom, United States of the Solar System. This is going to be a huge task, which will require several hours of concentrated effort, each and every day. This concept should be contemplated in every conceivable situation and context. It really must work everywhere, if it is going to properly work anywhere. Keep repeating "Responsibility-Based United States of the Solar System" over and over and over -- day after day after day -- month after month after month -- year after year after year -- until it becomes a reality. I am sold on the general concept -- yet I do not have the details properly sorted out. What if the United States is part of the Roman Empire? What if the Whole World is part of the Roman Empire? What if the Entire Solar System is part of the Roman Empire? What if the U.S. Constitution and Bill of Rights merely provide the Illusion of a Democracy? What if the United States has always been part of the Roman Empire? What if the Roman Empire is part of the Egyptian Empire (or at least is based upon the Egyptian Empire)? Which empire controls Gizeh Intelligence? What if the Roman New World Order started with the Fall of the Egyptian Old World Order? What if All of the Above are part of the Sirian Galactic Empire? What if my pipe-dream of a Responsibility-Based United States of the Solar System, and a Sovereign Human Race -- is a Threat to Galactic Security -- which cannot be allowed under any circumstances? What if I am a disempowered and demoted Ancient Reptilian Queen (demoted for defending humanity and promoting freedom -- contrary to orders?) who is attempting a comeback? In the highly unlikely chance that this were the case, would it be better to seek a Theocratic Dictatorship rather than a Representative Republic? Might I be shooting myself in the -- never mind. I don't know which way to jump. I don't know how to absolutely determine what the truth is. I'm trying to help - but I suspect that I might be doing just the opposite - so what should I do? I've never had a drink in my life, but I'm thinking about becoming an alcoholic. I can't take much more of this.
If I weren't a burned-out shelluva guy, I'd probably be an intuitive genius, but I'm exhausted and tense 24/7. I don't feel a need to lead. I don't like to fight. I just like to conceptualize things, and then be an observer. I've been passively pushing the concept of a Responsibility-Based United States of the Solar System, but if it ever became a reality, I would just like to read files, attend meetings and sessions -- and then type position papers, which would be taken seriously, ("Interplanetary Trash Disposal Faces Modernity") but which would have zero authority. I fear that if I ever take that first drink, I will immediately become an alcoholic. Then I'd have to join the 'Friends of Bill Cooper'. I think it is necessary to speed-up and slow-down -- simultaneously -- as 'the quickening' shifts into high-gear. I think that proper research is a big part of this. One should probably withdraw from the rat race (especially when the rats are winning), and do some heavy-duty research while listening to sacred classical music. I'd like to see a modified monastery model -- with monks doing serious research with Cray Supercomputers. Who knows? They might already do this, when no one is looking. The monks probably rule the solar system! Regarding the large object at the edge of the solar system, it sounds as though it is not advancing toward the center of the solar system. Some time ago, I suggested the possibility, that if Nibiru (or equivalent) was piloted, that it might take up an orbit safely (1 astronomical unit) beyond the orbit of Pluto -- and become a part of the United States of the Solar System. Who knows? What if piloted objects already within the solar system are responsible for 'hurling' objects toward Earth? I have suggested that all those who intend to harm Earth should defect, and become part of the United States of the Solar System. I don't know if this would be possible or desirable. There might be beings who are 'unredeemable' at this point. I just don't know. Traditional theology teaches that there are demonic beings who have passed the point of no-return. For me, hope springs eternal -- but I don't know the whole story. This whole mess continues to be a big, stupid guessing-game. I have no idea what I'm fighting. I probably have a snowball's chance in hell of getting what I think I want. But really, I don't know what I want -- other than a single day of peace. I'm finding it increasingly difficult to become motivated, when few seem to care, there is no financial benefit, and it is tearing me apart - physcially, mentally, and spiritually. What if Michael / Horus / Jesus was the Chief Musician in Heaven who was instrumental in Genetically Engineering (Creating) the Human Race, and who defended them against persecution, enslavement, and extermination? What if Michael was wroth with the Reptilian Powers That Be, and waged a War in Heaven to help Humanity? What if Lucifer was a co-conspirator and fellow-warrior -- who ultimately took advantage of the situation? What if BOTH Michael and Lucifer are in the Galactic Hot Seat? Perhaps there is a hidden reason why Jesus is nailed to crosses in thousands of churches. Perhaps he really is Galactic Enemy Number One. Here is a thought which I have hinted at, but which I haven't stated in quite the following way. Consider the following four hypothetical solar system factions:
1. The Osiris Faction of the Sirian-Egyptian-Roman Empire.
2. The Isis Faction of the Sirian-Egyptian-Roman Empire.
3. The Horus Faction of the Sirian-Egyptian-Roman Empire.
4. The Set Faction of the Sirian-Egyptian-Roman Empire.
What if the Osiris Faction is the Incoming Annunaki?
What if the Isis, Horus, and Set Factions are Rival Local Annunaki Factions?
What if these four factions are the only options available to the human race?
What if all four factions constitute the Orion Group?
What if all four factions are a mixture of strengths and weaknesses?
What if we are all on the brink of a very destructive Final Jihad?
What if Osiris, Isis, Horus, and Set are the 'East of Eden' Equivalents of Adam, Kate, Aaron, and Cal -- in an 'East of Giza'?
What if a Responsibility-Based United States of the Solar System combined the best aspects of all four factions?
What if I'm a Completely Ignorant Fool Full of You Know What?
You really don't give a damn about any of this, do you? Do you have any idea how much it hurts me to write this sort of thing? Why should I bother, when no one seems to care? Should I wash my hands, and walk away from all of this madness? I have purposely placed myself in a non-traditional setting, to challenge my historical and conservative Christianity. I continue to think that non-traditional thinkers should study the traditional church -- even if they don't believe in God, and think that the church is more corrupt than hell itself. I have conceptualized a United States of the Solar System -- most recently centered in the City of London. Many consider the City States and the United Nations to be the epitome of greed, deceit, and corruption. I wouldn't necessarily disagree with them. However, I presently think that the existing City States and United Nations need to be reformed and transformed. I have envisioned the United Nations moving to the City of London, and meeting in St. Paul's Cathedral (as blasphemous as that sounds). The Secret Government and the United Nations would be transcended by a Responsibility-Based United States of the Solar System -- with 10,000 PhD Representatives from throughout the Solar System. Proceedings would be accompanied by lots of pomp and circumstance -- including organ, orchestra, choir, and 'congregational' singing. I really need to talk to someone about this sort of thing. No one really wants to talk to me about much of anything. Has anyone considered 'The Book of Divine Worship'? Might this be a 'middle way' between the Latin Mass, the Novus Ordo Mass, and the Traditional Anglican Eucharist? What if the Liturgical Year and the Lectionary were scrapped in favor of a Lectionary and Liturgical Wording Based Upon the Teachings of Jesus? Do you see how conservative and radical I am? But this is just another conceptual experiment. I am trying to conceptualize evolutionary change. But once again, no one seems to wish to play ball with me. Could the Mass/Eucharist be interpreted in a manner which does not include human sacrifice? I love the solemn, meditative, private, beautiful, and traditional aspects -- yet the sacred service should be all about what Jesus taught -- even though there are hard sayings contained within the words attributed to Jesus Christ. Or, what about using the Psalms and Proverbs for the Old Testament Readings -- and the Four Gospels for the New Testament Readings? I simply wish to start refining things -- without throwing out the baby with the bathwater. It's not a wise thing to fiddle around with the way people pray. I'd almost sign-off on using The Book of Divine Worship as an Ecumenical Service -- if, and only if, the Teachings of Jesus and the U.S. Constitution became central to Doctrine, Governance, Faith, and Practice. I don't mind incense, but I don't like the clanging thurible being waved around. Why not just carry it, and skip incensing the altar and everyone in sight? Also, why does there have to be so much bending and nodding? This all seems to be distracting. The liturgy should flow, and be highly meaningful, rather than being a meaningless round of ceremony. Someone please talk to me about this. I don't wish to just ramble on and on. Thank-you in advance for your comments and suggestions. We shall overcome some day. The Truth will set us free, and Responsibility will keep us free.
As a bit of an afterthought, consider studying the following Books of the Bible in the King James Version. (the KJV is a preference of mine, because of its literary beauty and historical value):
1. Genesis
2. Exodus
3. Leviticus
4. Numbers
5. Deuteronomy
6. Psalms
7. Proverbs
8. Matthew
9. Mark
10. Luke
11. John
12. Acts
These books are probably my favorites, for a variety of reasons, and I consider the words attributed to Jesus Christ as being the most authoritative. On the other hand, after a careful and prayerful study of the scriptures, one should do that which makes sense, with sensitivity to each unique situation. What would Joseph Fletcher and Bishop Pike say? Fredreich Neitsche spoke of the 'Superman'. That concept was probably perverted by the Nazis, but I think there is something of value to the term 'Superman'. Through proper education and discipline, I think people can achieve amazing feats of mind, body, and soul. If people try to ascend without a proper foundation, I fear that they will end-up dealing with the devil in the fourth-dimension, instead of leapfrogging into the fifth-dimension. I don't get involved with the supernatural, because I don't think I have achieved the proper level of physical, mental, and spiritual development. I keep getting the feeling that the universe powers that be have decided that male and female human physicality is a lost-cause, and that the Law of God cannot be kept by human beings. Humans probably seem too emotional, too abrupt, too unpredictable, too unethical, too shallow, etc, etc, etc. There is a spiritual battle which I fight 24/7. If it weren't for that, I think life would be quite easy for me, including obedience to the Law of God. It just seems as if we are in some sort of a nut-house, where it's impossible to win. Really win. I'm not talking about fame, fortune, and power winning. The sacred texts are fatally flawed. The laws are unjust. The courts are corrupt. The preachers and politicians lie. This whole thing seems as though it were one big torture chamber, with an executioner waiting at the one and only exit. I think I realized this on a subconscious level a very long time ago, and I've just been going through the motions ever since. Revamping solar system governance is probably my final attempt to get things to start making some sort of sense around here. But really, turning this Purgatory into a Paradise is probably a nearly impossible task, which is why the preachers and politicians probably lie to us about everything important, and why they take cocaine, as George Green found out. I just don't think that extermination equals salvation. Unfortunately, I'm not sure what does. Now I'm going to try to cheer myself up by listening to another exciting episode of Sherry Shriner on
www.thewatcherfiles.com
. Darn! There's no Thursday show yet. I like listening to Sherry because she ties all of the alien, ufo, disaster, and classified stuff in with an unorthodox biblical perspective. I don't agree with some of her views, and I don't do Orgone, but I try to connect dots with the material she presents. She is quite unique. Take a look at this Ellen White quote. I think her work is quite profound, even though I don't agree with a lot of the details. The following is taken from the first chapter of her book 'Education':
Our ideas of education take too narrow and too low a range. There is need of a broader scope, a higher aim. True education means more than the pursual of a certain course of study. It means more than a preparation for the life that now is. It has to do with the whole being, and with the whole period of existence possible to man. It is the harmonious development of the physical, the mental, and the spiritual powers. It prepares the student for the joy of service in this world and for the higher joy of wider service in the world to come. The source of such an education is brought to view in these words of Holy Writ, pointing to the Infinite One: In Him "are hid all the treasures of wisdom." Colossians 2:3. "He hath counsel and understanding." Job 12:13. The world has had its great teachers, men of giant intellect and extensive research, men whose utterances have stimulated thought and opened to view vast fields of knowledge; and these men have been honored as guides and benefactors of their race; but there is One who stands higher than they. We can trace the line of the world's teachers as far back as human records extend; but the Light was before them. As the moon and the stars of our solar system shine by the reflected light of the sun, so, as far as their teaching is true, do the world's great thinkers reflect the rays of the Sun of Righteousness. Every gleam of thought, every flash of the intellect, is from the Light of the world.
In these days much is said concerning the nature and importance of "higher education." The true "higher education" is that imparted by Him with whom "is wisdom and strength" (Job 12:13), out of whose mouth "cometh knowledge and understanding." Proverbs 2:6. In a knowledge of God all true knowledge and real development have their source. Wherever we turn, in the physical, the mental, or the spiritual realm; in whatever we behold, apart from the blight of sin, this knowledge is revealed. Whatever line of investigation we pursue, with a sincere purpose to arrive at truth, we are brought in touch with the unseen, mighty Intelligence that is working in and through all. The mind of man is brought into communion with the mind of God, the finite with the Infinite. The effect of such communion on body and mind and soul is beyond estimate. In this communion is found the highest education. It is God's own method of development. "Acquaint now thyself with Him" (Job 22:21), is His message to mankind. The method outlined in these words was the method followed in the education of the father of our race. When in the glory of sinless manhood Adam stood in holy Eden, it was thus that God instructed him. In order to understand what is comprehended in the work of education, we need to consider both the nature of man and the purpose of God in creating him. We need to consider also the change in man's condition through the coming in of a knowledge of evil, and God's plan for still fulfilling His glorious purpose in the education of the human race.
When Adam came from the Creator's hand, he bore, in his physical, mental, and spiritual nature, a likeness to his Maker. "God created man in His own image" (Genesis 1:27), and it was His purpose that the longer man lived the more fully he should reveal this image--the more fully reflect the glory of the Creator. All his faculties were capable of development; their capacity and vigor were continually to increase. Vast was the scope offered for their exercise, glorious the field opened to their research. The mysteries of the visible universe--the "wondrous works of Him which is perfect in knowledge" (Job 37:16)--invited man's study. Face-to-face, heart-to-heart communion with his Maker was his high privilege. Had he remained loyal to God, all this would have been his forever. Throughout eternal ages he would have continued to gain new treasures of knowledge, to discover fresh springs of happiness, and to obtain clearer and yet clearer conceptions of the wisdom, the power, and the love of God. More and more fully would he have fulfilled the object of his creation, more and more fully have reflected the Creator's glory. But by disobedience this was forfeited. Through sin the divine likeness was marred, and well-nigh obliterated. Man's physical powers were weakened, his mental capacity was lessened, his spiritual vision dimmed. He had become subject to death. Yet the race was not left without hope. By infinite love and mercy the plan of salvation had been devised, and a life of probation was granted. To restore in man the image of his Maker, to bring him back to the perfection in which he was created, to promote the development of body, mind, and soul, that the divine purpose in his creation might be realized--this was to be the work of redemption. This is the object of education, the great object of life.
Love, the basis of creation and of redemption, is the basis of true education. This is made plain in the law that God has given as the guide of life. The first and great commandment is, "Thou shalt love the Lord thy God with all thy heart, and with all thy soul, and with all thy strength, and with all thy mind." Luke 10:27. To love Him, the infinite, the omniscient One, with the whole strength, and mind, and heart, means the highest development of every power. It means that in the whole being-- the body, the mind, as well as the soul--the image of God is to be restored. Like the first is the second commandment--"Thou shalt love thy neighbor as thyself." Matthew 22:39. The law of love calls for the devotion of body, mind, and soul to the service of God and our fellow men. And this service, while making us a blessing to others, brings the greatest blessing to ourselves. Unselfishness underlies all true development. Through unselfish service we receive the highest culture of every faculty. More and more fully do we become partakers of the divine nature. We are fitted for heaven, for we receive heaven into our hearts. Since God is the source of all true knowledge, it is, as we have seen, the first object of education to direct our minds to His own revelation of Himself. Adam and Eve received knowledge through direct communion with God; and they learned of Him through His works. All created things, in their original perfection, were an expression of the thought of God. To Adam and Eve nature was teeming with divine wisdom. But by transgression man was cut off from learning of God through direct communion and, to a great degree, through His works. The earth, marred and defiled by sin, reflects but dimly the Creator's glory. It is true that His object lessons are not obliterated. Upon every page of the great volume of His created works may still be traced His handwriting. Nature still speaks of her Creator. Yet these revelations are partial and imperfect. And in our fallen state, with weakened powers and restricted vision, we are incapable of interpreting aright. We need the fuller revelation of Himself that God has given in His written word.
The Holy Scriptures are the perfect standard of truth, and as such should be given the highest place in education. To obtain an education worthy of the name, we must receive a knowledge of God, the Creator, and of Christ, the Redeemer, as they are revealed in the sacred word. Every human being, created in the image of God, is endowed with a power akin to that of the Creator-- individuality, power to think and to do. The men in whom this power is developed are the men who bear responsibilities, who are leaders in enterprise, and who influence character. It is the work of true education to develop this power, to train the youth to be thinkers, and not mere reflectors of other men's thought. Instead of confining their study to that which men have said or written, let students be directed to the sources of truth, to the vast fields opened for research in nature and revelation. Let them contemplate the great facts of duty and destiny, and the mind will expand and strengthen. Instead of educated weaklings, institutions of learning may send forth men strong to think and to act, men who are masters and not slaves of circumstances, men who possess breadth of mind, clearness of thought, and the courage of their convictions. Such an education provides more than mental discipline; it provides more than physical training. It strengthens the character, so that truth and uprightness are not sacrificed to selfish desire or worldly ambition. It fortifies the mind against evil. Instead of some master passion becoming a power to destroy, every motive and desire are brought into conformity to the great principles of right. As the perfection of His character is dwelt upon, the mind is renewed, and the soul is re-created in the image of God. What education can be higher than this? What can equal it in value? "It cannot be gotten for gold, Neither shall silver be weighed for the price thereof. It cannot be valued with the gold of Ophir, With the precious onyx, or the sapphire. The gold and the crystal cannot equal it, and the exchange of it shall not be for jewels of fine gold. No mention shall be made of coral, or of pearls: For the price of wisdom is above rubies." Job 28:15-18.
Higher than the highest human thought can reach is God's ideal for His children. Godliness--godlikeness--is the goal to be reached. Before the student there is opened a path of continual progress. He has an object to achieve, a standard to attain, that includes everything good, and pure, and noble. He will advance as fast and as far as possible in every branch of true knowledge. But his efforts will be directed to objects as much higher than mere selfish and temporal interests as the heavens are higher than the earth. He who co-operates with the divine purpose in imparting to the youth a knowledge of God, and molding the character into harmony with His, does a high and noble work. As he awakens a desire to reach God's ideal, he presents an education that is as high as heaven and as broad as the universe; an education that cannot be completed in this life, but that will be continued in the life to come; an education that secures to the successful student his passport from the preparatory school of earth to the higher grade, the school above.
Last edited by orthodoxymoron on Mon Feb 27, 2012 4:21 pm; edited 2 times in total