.
.
Here's an updated version of a thread I posted in another forum.  I do what I can to follow as much of my own 'advice' as best as I can.

Live the world you wish to see
■ Inspire others with your words and actions.

■ Stand up for something you agree with.  [This is why I support Jacque Fresco's 'The Venus Project' (resource-based system) and Michael Tellinger's UBUNTU movement (contribution system).]  



►https://www.thevenusproject.com/





►http://www.ubuntuparty.org.za/p/home.html



■ Contribute your time, energy and/or services freely to worthy causes.

■ Give away what you don't need.

■ Grow your own food.  Share surplus with your neighbours.




■ If you haven't a garden, join a community garden.




■ Sprout your own food.






■ Buy healthy food and eat raw fruits and vegetables as often as possible (enzymes!).

■ Avoid GMOs.  Eat organic as often as possible (watch the codes).




■ Prepare foods with and drink plenty of pure, distilled water (not 'mountain' or 'spring').  Buy or distill your own.






►http://aquariusthewaterbearer.com/



■ Go vegan.  If this isn't for you, at least cut back on meat and animal products (especially dairy).




■ Avoid eating/using products with animal ingredients and/or tested on animals.

■ Avoid white sugar, table salt (limit all other salt), Canola oil, margarine, high fructose corn syrup, carbonated beverages, MSG (often disguised as 'natural flavour'), artificial sweeteners (like Aspartame, Splenda, and Neotame), alcohol, caffeine, black teas (fluoride), processed foods, preservatives, white flour (bleached), wheat (not ancient grain khorasan), additives including vitamins and minerals and vitamin and mineral supplements (find bio-available/organic sources and add them yourself so you know what you're getting or eat raw fruits and vegetables), etc.

■ What you might want to include in your diet:  ground flax seed, raw seaweed (eg. dried), nutritional yeast flakes, nuts and berries, coconut oil, coconut milk, extra virgin olive oil, apple cider vinegar, sauerkraut, (non-dairy) yogurt, turmeric, cayanne pepper, herbs, hemp hearts, raw fruits and vegetables (eg. spinach as a high source of protein), etc.




■ Keep soy limited (fermented is best -- miso, tempeh).

■ Avoid/cut down cooked food -- especially fried.

■ Get regular exercise.  Go for walks.    

■ Be social and have a sense of humour.  No matter your age, it's important to play and have fun.

■ Keep your mind creative/active.  Challenge yourself and others.

■ Keep yourself healthy in every way.  If you require help, seek out holistic practitioners.




■ Avoid prescription drugs as best as you can.

■ Avoid vaccinations and flu shots.

■ Get rid of your amalgam (mercury) fillings, and avoid root canals.

■ Avoid toxins/poisons (like fluoride and parabens) in regular household products.

■ Try the 'no poo' (no shampoo) method (eg. weak baking soda solution followed by weak vinegar solution)

■ Avoid soaps, detergents, and cleaners with animal ingredients and chemicals (eg. use olive oil soap).

■ Use fluoride-free toothpaste (without glycerine) or brush with baking soda.




■ Stop buying products or engaging in activities that directly support the cabal, their military industrial complex, and their system of control.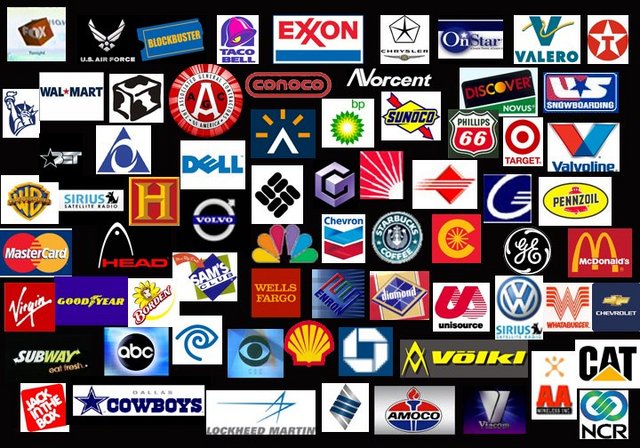 ■ Get by with as little as possible.  Buy second hand.  The system requires you to be a consumer and a working slave. Determine where you can cut back.  The less you need from the system, the less control they have over you.  

■ Stop using a cell phone! If you can't do that, at least cut back on usage.  Don't let them track you, spy on you, and otherwise irradiate you.  



►http://www.examiner.com/article/how-to-safely-use-a-cell-phone-and-avoid-radiation-emissions



■ Get a landline.  Stop using wireless devices.  Get rewired!




■ Don't buy anything 'Smart'.



►http://www.dailymail.co.uk/sciencetech/article-2950081/It-s-not-just-smart-TVs-home-gadgets-spy-internet-giants-collecting-personal-data-high-tech-devices.html



■ Avoid being part of the 'Internet of Things'.






►http://www.mnn.com/green-tech/gadgets-electronics/stories/is-your-smart-home-safe-or-has-it-become-an-evil-botnet



■ Hold on to your analog meter if you can -- don't get a Smart Meter.  Avoid exposure to dangerous non-ionizing, non-thermal, pulsed radiation.  If you have a Smart Meter (forced to keep it) and you can afford the extortion fees, opt out for 'radio off'.  Otherwise, shield it.  On or off, Smart Meters generate dirty electricity.  If you can afford it,  devices can be purchased that can reduce the dirty electricity.






►http://www.instructables.com/id/Smart-Meter-radiation-shield/?lang=de





►http://stopsmartmeters.org/frequently-asked-questions/faq-shielding-and-measurement-issues/



A Smart Meter will record all your personal electrical consumption minute by minute and sent it back to the utility company.  This information is easily open to hackers/thieves who can determine when you are away from home.  

Smart Meters are a fire hazard (cheap: contain plastic parts, have propensity to arc and are not grounded [unlike the old analog meters]).

Smart Meters are used to communicate with The Internet of Things, track your electrical consumption, and send that information to your utility company (for data farming and government spying purposes eg. NSA, CIA) by piggybacking on other Smart Meter signals in the Smart Grid.  This blankets entire communities in dangerous wireless radio frequency/microwave radiation.



►http://stopsmartmeters.org/]http://stopsmartmeters.org/"]http://stopsmartmeters.org/



■ Windows can be shielded against EMFs using metal screens.

■ Aluminized emergency blankets offer an inexpensive way to shield large areas like walls against EMFs.




■ Use incandescent light bulbs or LEDs.




■ Avoid CFLs (contain mercury, emit high EMFs) and halogen bulbs (emit high EMFs).




■ Use search engines like DuckDuckGo and Startpage that don't track you.




■ Get off The Grid.  If you can't do that, try to cut back on power use and/or find alternatives to your utilities.

■ Home school.

■ Don't join the military.

■ Don't vote.
.
.