HAPPY THANKSGIVING EVERYONE - BLESSINGS, LOVE & LIGHT

Carol

Admin





Posts

: 21259


Join date

: 2010-04-07


Location

: Hawaii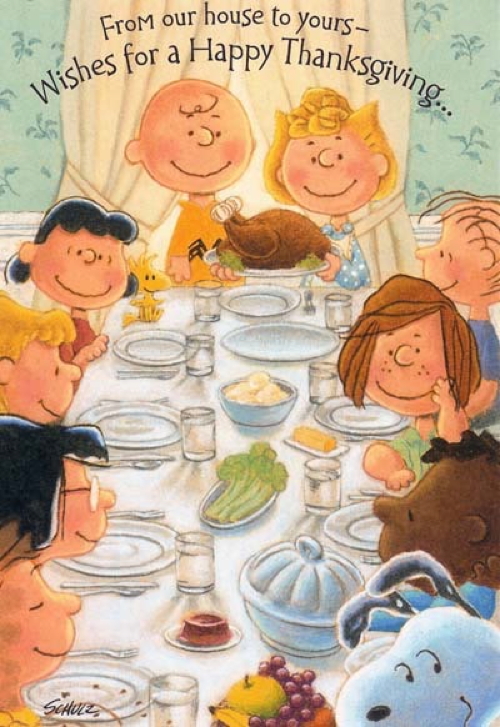 Blessings to all,

Love from me to you,
Carol

_________________
What is life?
It is the flash of a firefly in the night, the breath of a buffalo in the wintertime. It is the little shadow which runs across the grass and loses itself in the sunset.
With deepest respect ~ Aloha & Mahalo, Carol

mudra




Posts

: 18319


Join date

: 2010-04-09


Age

: 62


Location

: belgium

Thank You Carol
Beautiful blessings to You
Much Love from me
mudra

Carol

Admin





Posts

: 21259


Join date

: 2010-04-07


Location

: Hawaii


https://www.youtube.com/watch?v=YOh__aZC7mE

_________________
What is life?
It is the flash of a firefly in the night, the breath of a buffalo in the wintertime. It is the little shadow which runs across the grass and loses itself in the sunset.
With deepest respect ~ Aloha & Mahalo, Carol

Carol

Admin





Posts

: 21259


Join date

: 2010-04-07


Location

: Hawaii


https://www.youtube.com/watch?v=78mhLp13YZU
ABDUL JAKOL HABARATBU
Amazing SUBWAY Heart Touching Performance.!

_________________
What is life?
It is the flash of a firefly in the night, the breath of a buffalo in the wintertime. It is the little shadow which runs across the grass and loses itself in the sunset.
With deepest respect ~ Aloha & Mahalo, Carol

Carol

Admin





Posts

: 21259


Join date

: 2010-04-07


Location

: Hawaii


https://www.youtube.com/watch?v=L051v3NC0F4
Awesome video.

2 cellos - they're both very talented young men & they have the ability to transmit so emotion to the listener. This video is like no other - I was stunned with the music video. VERY symbolic.

What struck me in particular was the little boy who tried to warn the others of the incoming tsunami catastrophe. Since children are highly intuitive he knew what was coming - yet the adults were blinded by the entertainment. A bit of a wake-up call masterfully portrayed in the background.

We are blessed.

_________________
What is life?
It is the flash of a firefly in the night, the breath of a buffalo in the wintertime. It is the little shadow which runs across the grass and loses itself in the sunset.
With deepest respect ~ Aloha & Mahalo, Carol

Carol

Admin





Posts

: 21259


Join date

: 2010-04-07


Location

: Hawaii


https://www.youtube.com/watch?v=IXOn_v8yRxM
Here is November Rain from David Garret

_________________
What is life?
It is the flash of a firefly in the night, the breath of a buffalo in the wintertime. It is the little shadow which runs across the grass and loses itself in the sunset.
With deepest respect ~ Aloha & Mahalo, Carol

Carol

Admin





Posts

: 21259


Join date

: 2010-04-07


Location

: Hawaii

MACY'S DAY PARADE PHOTOS
http://www.dailymail.co.uk/news/article-3968304/Police-unprecedented-force-82-sand-filled-trucks-radiation-detectors-bomb-sniffing-dogs-protect-Thanksgiving-Day-parade.html

_________________
What is life?
It is the flash of a firefly in the night, the breath of a buffalo in the wintertime. It is the little shadow which runs across the grass and loses itself in the sunset.
With deepest respect ~ Aloha & Mahalo, Carol